Pillow allergy: What To Do When Your Pillow Gives You Allergies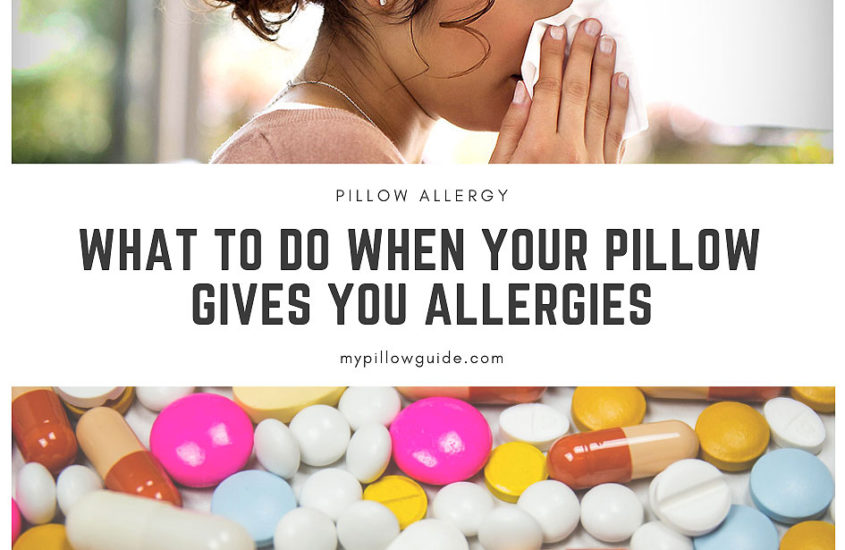 Ideal world without pillow allergy
In an ideal world, we choose the best kind of beddings available in order to get a good night's rest. After all, we've come to realize that getting a good night's sleep is vital to good overall health, right? Think about it, if you are spending eight hours per day on your bed – that's one-third of your life. Surely you'll take care to surround yourself with good quality beddings.
When we sleep, we expect to get up the next day rested, relaxed and refreshed. And yet, for many of us, especially during certain seasons of the year, we wake up sneezing, with itchy eyes and runny noses, and maybe even a difficult time breathing. And we wonder why, since we regularly change our sheets, wash the curtains, vacuum our bedrooms, making sure that we keep our surroundings as free as possible from anything that could trigger our allergies.
Okay, true confession time. I have been an allergy sufferer since I was a child. I haven't suffered anything too severe, unlike some others, but I have found myself sneezing and red-eyed at different times in my life, and take it from me, an allergy attack can ruin a good night's sleep. Pollen seasons, such as early spring, can be quite challenging for my poor nose.
Well, conventional wisdom says that if you have allergies to dust or pollen, the best thing to do is clean, clean, clean. And so I've tried to keep my room as clean as possible, but to my surprise, I discovered one day that it was not my furniture or even my beddings that were at fault – it was my pillow.
You read that right, the material in your pillow can be the very thing that can cause your pillow allergy to flare up, and therefore give you poor and interrupted sleep.
Pillow allergy: Yes, You Can Actually Be Allergic to Your Pillow
When I realized this, it's was like a lightbulb turned on in my brain! And so, I began to look at the problem – what is it in pillows that trigger allergies, what can be done about this, and finally, what the best pillows for allergies are.
Studies show that millions of people around the world suffer from allergies and even asthma. Many of these allergies start in childhood. With the different kinds of fillings that pillows are made of, such as feathers, down, microbes and other kinds of fibers, it should come as no surprise to anyone that pillows just may be the cause of allergies.
However, it's not just stuffing or fillings that could be making you sick, but something else that you can find in your pillow.
Pillow allergy: Dust Mites Are the Biggest Culprit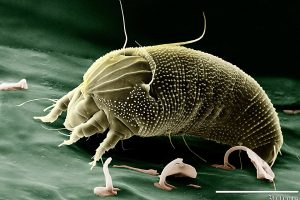 Aside from the material that's in your pillow, another cause of allergies is actually the dust mites that make their home there. Now, dust mites can be found everywhere, but pillows have proven to be a convenient home for these creatures.
What exactly are dust mites, anyway? Well, these are microscopic creatures that feed on the millions of skin cells that our bodies shed every day. Their fecal matter is what we allergy sufferers react against; it's these minuscule objects that cause us to sneeze, have itchy eyes, or give us a hard time with our breathing. They thrive in places that are very humid, and because your pillow is prone to retaining moisture when you sweat at night in your sleep, dust mites find pillows to be a comfortable home.
So, the waste from dust mites is a leading cause of allergies, and so the more dust mites there are in your pillows, the more prone you'll be to waking up sneezing, with a runny nose, or even sinus problems.
Yes, dust mites are the worst! However, I'm going to talk at length about dust mites and how you can deal with them in my next article, so, for the meantime, let me go on about other allergens found in pillows.
Pillow allergy: Feather Allergies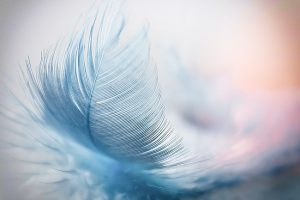 Some people (like me!) just love their down or feather pillows and find these to be the best for getting a good night's sleep. Unfortunately, feathers start to break down over time, and the smaller particles that result can be a cause of allergies as well.
Feather allergies can affect not only your nose and throat – causing sneezing, runny noses, and coughing, but also your eyes and skin. If you find yourself waking up with itchy eyes or skin if could be due to a feather allergy as your pillow ages.
If your feather allergy is mild, simply getting a plastic cover for your pillow, or even buying a new pillow should cause your allergy symptoms to cease. Just make sure that if you do buy a plastic cover for your pillow, you get one with a zipper that you can close all the way so that no particles can escape and trigger your allergies.
However, if you have a severe form of allergic reactions to feathers, then you may need to make a switch to pillows that are made especially for allergy sufferers.
The Right Pillow: Hypoallergenic or Anti-Allergy?
If you are an allergy sufferer, then have no fear, as there are actually two types of pillows that you can choose from – hypoallergenic pillows and anti-allergy pillows. Hypoallergenic pillows are made of fillings that will not cause allergic reactions, and anti-allergy pillows are subjected to a treatment that blocks dust mites from gathering on them.
Hypoallergenic Pillows
Materials such as polyester fiber, memory foam, and cotton are naturally hypoallergenic, and therefore are good choices for allergy sufferers. There are also hypoallergenic pillows made of natural latex, taken from rubber trees, which is also a good choice for people who get warm at night, as latex is more breathable than memory foam and other materials. Latex pillows are inhospitable to dust mites, and therefore will not trigger allergies.
However, many latex pillows can't be washed, and so if you do choose to buy one, make sure to get a washable mite-proof cover to go along with it. Other hypoallergenic pillows come in a mixture of shredded foam and fiber and have bamboo fiber covers for maximum breathability and comfort.
As with all pillows, no matter how clean you keep them, or how often you wash their covers, over time, they will accumulate dirt as well as lose their shape.
I know we can all get very attached to our pillows, but it is a good rule of thumb to still change our pillows every couple of years or so. (Maybe three years maximum, if you are very diligent to keep them clean!)
Anti-Allergy Pillows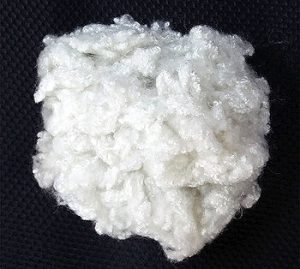 Hollowfibre and microfibre are good choices for fillings that anti-allergy pillows are made of. These are man-made fillings that are not conducive to dust mites. They are washable and easy to take care of, however, they can clump or flatten faster than pillows made of natural materials. These pillows have a relatively short lifespan and need to be replaced between six months to two years of purchase.
If you are partial to down pillows and sleep most comfortably with them, you can possibly buy synthetic down pillows.
If you'd like a list of good anti-allergy pillows, the Allergy Consumer Review has one here. The pillows on the list may not all be available where you live, but, the list should at least give you some good ideas of what to purchase for yourself.
Pillow allergy – The Solution: Keep it Clean!
The best solution for allergy sufferers is still the same: keep your stuff clean. A regular cleaning of your mattress and pillows doesn't only help you stay allergy-free since cleaning removes dirt and allergens, but it also causes your beddings to stay in good condition longer, says Consumer Reports' Sara Morrow in this video about allergens and dust mites in your pillows and beddings:
But how do you clean your beddings? Is it enough to hang your pillows outside to air dry, and shake the dust off of your bed? Unfortunately, no.
Let me give you a step by step guide for cleaning your beddings well. And yes, you can't just clean your pillows, because if your mattress, duvet cover and other beddings stay dirty, dust mites and other allergens will still live there. In other words, in order not to trigger your pillow allergy, make sure you do a thorough cleaning!
5 Steps to pillow allergy avoidance:
1. Vacuum your bed and pillows.
2. Sprinkle baking soda on your mattress, and leave it there for some time. Now, the best is to let the baking soda stay for 24 hours, if possible. So you may want to use that time for a sleepover at a friend's house, or even take a mini-vacation in a hotel! If you're on a budget, then a night on your sofa should work out fine. What baking soda does is remove any odors from your mattress, and since we sweat in our sleep on warm nights, you'll understand why this is an important step.
3. Fluff your pillows every day. This takes the dust off of them and also helps them keep their shape. If you are like me and you twist your pillow into odd shapes in order to get comfortable, you won't forget to do this when you go to bed.
4. But fluffing isn't enough to keep your pillow clean, and so you will want to do a thorough cleaning of your pillow once a month. However, since pillows are not all made of the same materials, I've discussed the different ways of cleaning pillows in my article, The Ultimate Guide for Choosing The Best Pillow for Neck Pain (click the image below):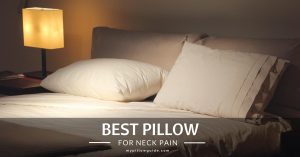 A good general rule is to hang the pillow for some hours outside on a sunny day, as this will definitely help to keep it clean. If you do wash your pillow, make sure you dry it out completely, since the last thing you want is a moldy pillow. Yuck!
5. Sheets and pillowcases are easy to clean, just follow the instructions on the label. Unfortunately, duvet covers and comforters are not cleaned as frequently as sheets, due to their size and shape. If you have a washing machine that can handle them, great! If not, a quick trip to the laundromat once a month should do the trick.
Pillow allergy: Are bamboo pillows really the best for people with allergies?
Surprisingly, a number of allergy sufferers say that their bamboo pillows are the best in keeping them allergy-free. Bamboo pillows are the current stars of the pillow world, because of their reputation for being environmentally-friendly, giving good neck support, having a cooling effect PLUS now, being hypoallergenic as well as antimicrobial.
And so, if you're someone who suffers from allergies, and you feel like it's the right time to try out a new pillow, you might actually go for a bamboo pillow. Most bamboo pillows are made of shredded memory foam, and so if you have a good experience with this material, chances are you'll do well with this material. The other materials to be found in these kinds of pillows are bamboo (of course) as well as rayon.
Let's take a look at pros and cons of bamboo pillows
Pros
These pillows are moisture absorbent, and so keep away sweat and other unpleasant odors.
The cooling effect makes it ideal for summer nights or warm countries.
They are naturally hypoallergenic and resistant to bacteria, fungus, and other microorganisms.
The shredded memory foam in offers good support for people with neck or back pain issues, or for side-sleepers who could use extra support.
Cons
They can be a little bit more expensive than regular pillows.
Bamboo pillows generally have that "off-gassing" smell because of the shredded memory foam, but a good pillow protector with a zipper should take care of that.
Bamboo pillows are heavier and denser than regular pillows and may take a little getting used to.
So there you have it – a rundown of allergens that live in your pillows and how to deal with them, as well as what the best pillows are if you suffer from allergies. Have you ever experienced allergies because of your pillows? If you have, write me and tell me all about it! I'd love to hear about what you've done to prevent allergies getting triggered by your pillows, and I'm sure other readers have a lot to learn from that as well!